Our Story
Hub Motor Service (Siemens Garage Ltd.) has been family owned and operated since 1954.
Our History
Peter and Mary Siemens, along with their ten children, moved from Strathmore, Alberta to Abbotsford in 1951. Peter and Mary had immigrated to Canada as teenagers from Mennonite colonies in Russia, but they met and married in Manitoba. In 1954 Peter and his sons established Hub Motor Service in its present downtown Abbotsford location.
Peter's son Jake purchased the business in 1965. Jake's son Ross purchased the business in 1994. We have been honored to have served our community for the past 60 years. We are very thankful for our loyal customers and a growing and industrious city in which to do business.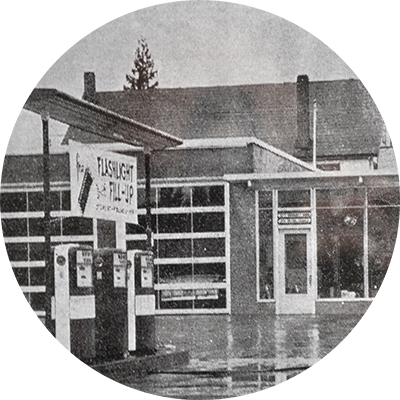 Vehicle Repair Shop
Hub Motor Service (Siemens Garage Ltd.)
Call: 604-853-2352
Convenience Store & Petrol
Centex Petroleum
Call: 604-556-4515